Rolling Machine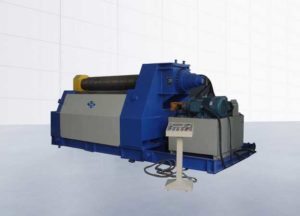 At Shearchy, we ensure a simplified experience and a high-quality production process.
The machine is optimal equipment with four rollers to bend metal plates. Its merits are as follows:
Prebending and bending can be completed without reversing end for end.
After plate being fed, alignment can be finished by side rollers.
Plate can be leveled sketchily on the machine.
Surplus of prebending is short and all kinds of defective cylinder can be regulated.
It is convenient to bend cone-shaped work pieces
Showing all 2 results