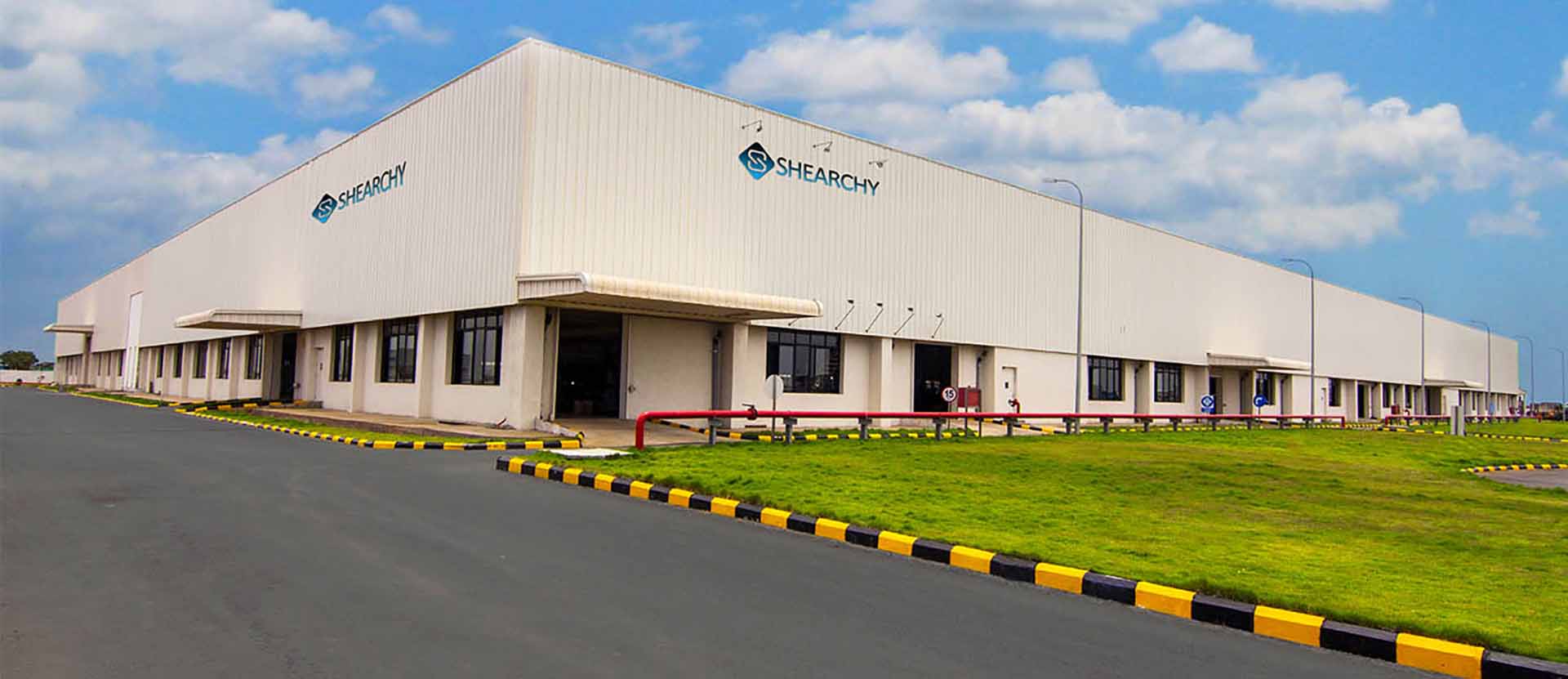 Shearchy is a professional sheet metal machine manufacturer since 2005. We supply metalworking machinery, including hydraulic press brake, hydraulic shearing machine, three or four roller plate bending machine and CNC V grooving machine and etc. In addition, we also supply OEM service according to customer request. Shearchy engineers and sales team are able to discuss machinery projects with customers and customized based on their needs.
Due to high quality, reliability and low energy consumption of our forging machines, Shearchy win customers around the world. Till now Shearchy has exported their machines to over 50 countries Worldwide.  Shearchy metal forming machines are widely applied in a multitude of industries, such as household appliances, elevators, the military, engineering machinery, boilers, shipping, containers manufacturing, etc..
In Shearchy, we have adopted the most advanced and efficient facilities (20 sets of heavy-duty CNC processing machine tools) and also use CAD & UG programs to process sheet metal machinery products.
Wuxi Shearchy was proved through ISO9001 certification in 2006. Our company got export certification in 2008 and TUV CE certification from Germany in 2008.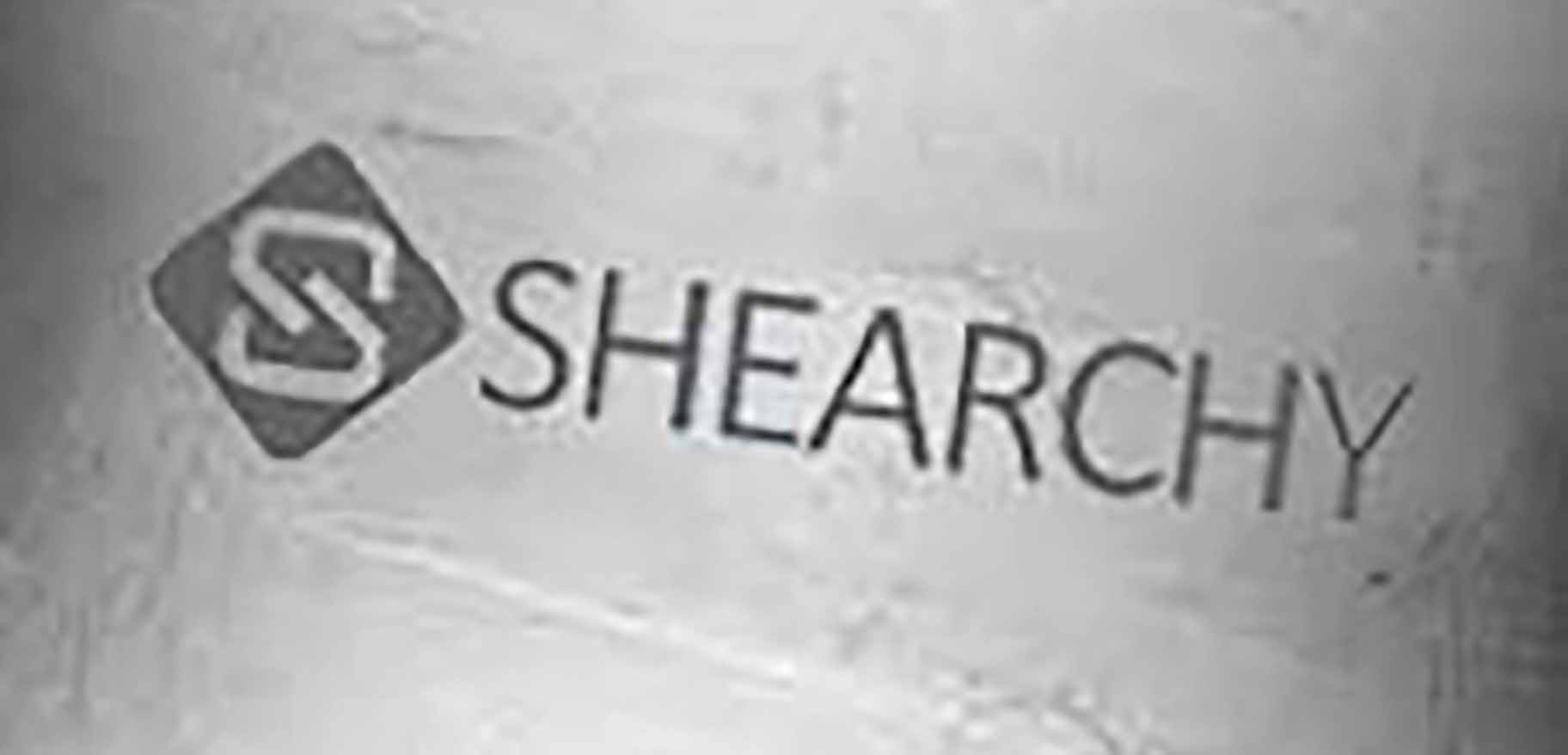 At Shearchy, we take pride in our ability to innovate. We create new technologies, improve manufacturing processes and introduce never-before-seen products to the marketplace. Our team is able to improve overall performance, while remaining lean and efficient. These are the reasons why we're leaders in our industry.
Although it's important for us to continue pushing the industry as a whole forward, our customers remain our number one priority. To ensure our customers are completely satisfied, we offer only the highest-quality products and a dedicated support staff.
Shearchy focuses on four primary product classes: press brakes, hydraulic shears, plate rolling machine and CNC V grooving machine. The products we offer within each of these classes are top of the line compared with the rest of the industry. Our quality is a result of strong materials, thoughtful design and intuitive controls, along with additional options and add-ons that can be used to modify machines to fit your needs.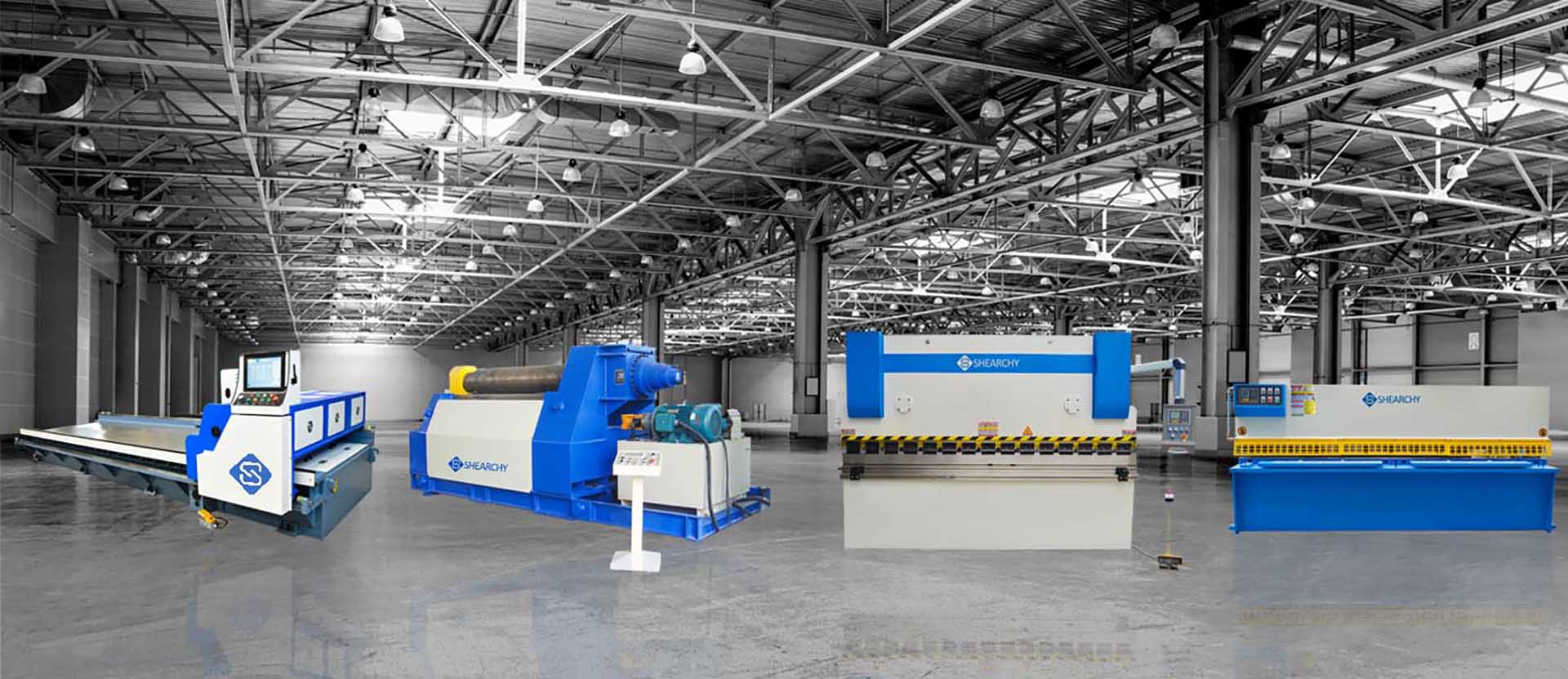 Our brand has lead the market in sheet metal equipment for several years, and we are devoted to maintaining and achieving new levels of large-scale success. We focus on developing and implementing advanced production processes to increase the quality of our products and services.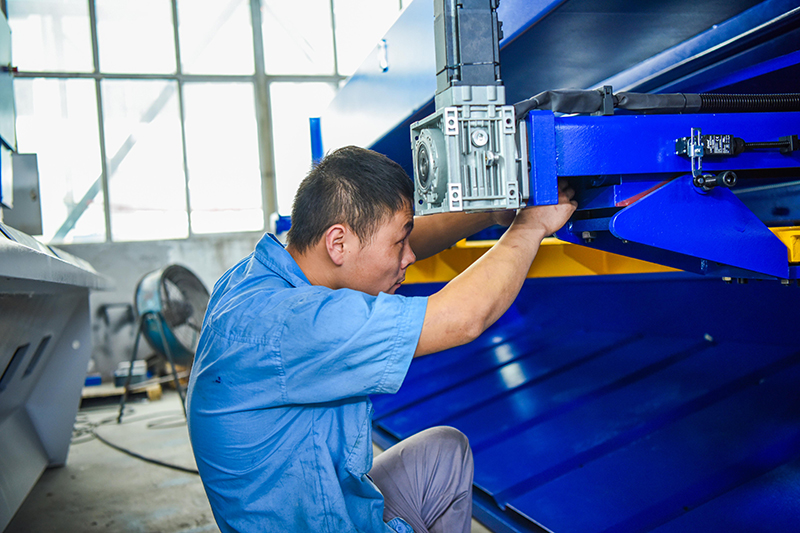 Our world-class R&D team ensures that we use the most innovative design and manufacturing techniques for our products. We also offer professional field installation, commissioning, and training to confirm that each client is delivered high-quality metalworking machinery and is able to use it properly.
Our diligent employees are great contributors to our success, and we believe that taking care of them is an investment in our long-term success. We operate working environments that are safe and friendly, and we encourage our workers to take advantage of all of our learning and advancement programs.