Swing Beam Shear is a kind of hydraulic sheet metal cutting machine. Cost-effective is the most prominent advantage.
Swing Beam Shearing Machine Cost-effective Analysis
SHEARCHY high-quality swing hydraulic shear machine can meet the basic cutting needs of customers. At the same time, you will pay a reasonable price.
Advantages & Disadvantages of Swing Plate Shears
Compared with the high-end CNC guillotine shear, its defects are obvious. For demanding users, we recommend high-precision guillotine shears, hydraulic high-speed shear, and automatic front-feed shear.
What are the shortcomings? Why?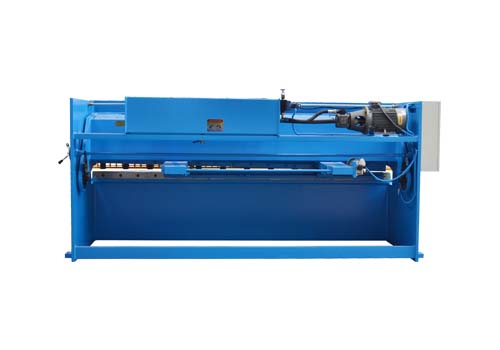 Because easycut swing beam hydraulic shearing tool holder is to do arc movement to cut. It is very difficult to make the arc cutter. Generally, when using, the manufacturer will make iron pad repair. Thus, the blades clearance is not very accurate. In addition, steel metal cutting precision is not good. And, the arc moving blade is sharp angle. So, it would be seriously damaged during daily use.
Where are the strengths?
From another point of view, swing beam shear price is relatively low. If the customer's purchase budget is low and the requirements for product processing accuracy are not high, the cost performance of the Shearchy easycut plate shears is very advantageous.
Although the hydraulic swingshear has some disadvantages, it also has the performance advantages that other shears do not have.
Detailed Introduction: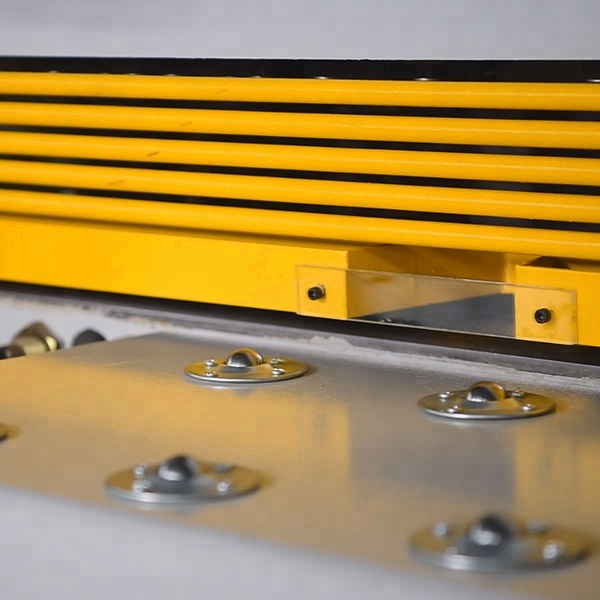 Overall strength of tool rest and main body is high. The return of accumulator cylinder and blade rest are stable and fast.
High strength and good rigidity: all steel welding structure of main engine, vibration stress relief.
Upper hydraulic pressure type: stable and reliable operation.
Blade gap uniformity is easy to adjust. The hydraulic swing plate shears have stepless adjustment function. The upper blade has two edges; the lower blade has four. So, the gap between the upper and lower blades can be adjusted manually, which is very convenient.
High safety: electric linkage lock and protective fence can effectively ensure the safety of operators.
The pressing plate of the swing beam shear is a hydraulic independent presser foot. Also, it has the plastic cushion foot. The pressing material is more stable and the noise is lower.
Back gauge has a digital display system: digital display of the number of cuts, convenient statistics.
Moreover, the roller feeder can effectively reduce the friction resistance and ensure the work piece not scratched.