Recently, SHEARCHY 13×8000mm hydraulic shears have been successfully delivered to European customers and put into use in their factories.
CNC Hydraulic Guillotine Shear Machine 13mm/8000mm for European Markets
Professional Shear Machine Manufacturer
In recent years, we have been constantly introducing and learning advanced technology from developed countries. QC11Y hydraulic guillotine shearing machinery, new type of CNC hydraulic shears designed and manufactured refer to advanced foreign technology. Also, it has our own characteristics.
New Series: Eurocut Hydraulic Guillotine Shears
QC11Y Series EUROCUT CNC GUILLOTINE SHEARS are the second generation of hydraulic shear developed theses years. And, the first one is EASYCUT NC SWING BEAN SHEARS.
The plate shearing machine is more than 9 meters long and 3.3 meters high.
The maximum shear width is 8m.
The thickest shear thickness is 13mm.
As a result, it marks that Wuxi Shearchy Technology Company has made a major breakthrough in the production level of medium and large-scale hydraulic plate shears.
CNC Hydraulic Guillotine Shear Machine Features and Advantages
Firstly, adopt advanced hydraulic integrated valve block. The compact structure and less pipeline connection improve the reliability and maintainability.
Electric back stop and position display. Convenient and accurate.
Rolling support ball, so as to reduce the scratch of sheet metal and the friction resistance.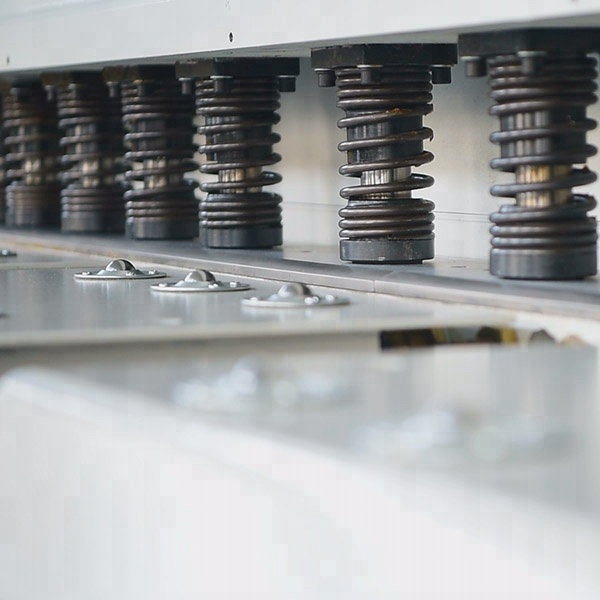 Automatic clearance adjustment.
Adjustable cutting angle. Range: 0.5-3 degrees.

In this way, avoid the distortion of the work piece when cutting the sheet with a small angle.

The return of accumulator is stable and rapid.
In addition, the four blades of the upper blade are available. Thus, greatly improve the service life of cutting machine tools.
This plate shear machine mainly used in machinery manufacturing, automobile, container, steel structure……
SHEARCHY 13mm/8000mm CNC plate shearing machine took 5 months to produce. Because of its excellent performance, it have good market prospects and broad market space. E-mail us at mandy@shearchy.com. And then we will manufacture best sheet metal shears for you!