Sheet Metal Shears guillotine series adopt advanced hydraulic numerical system. The performance of the advanced hydraulic system is stable and the shearing quality is good. What are the key points of cnc plate cutting machine transportation? That's what we're going to talk about.
Transport by specified route and time safely
Please hang clear safety signs on the longest, widest and highest part of the equipment. Special vehicles are needed to guide the way and remove obstacles in time.
In handling the consignment procedures, in addition to the general provisions, the shearing machinery sales must submit must submit the description of machine tools, as well as specific requirements for loading, unloading and reinforcement. Under special circumstances, it is also necessary to apply for the transportation permit to the relevant departments.
Make the technical plan and operation rules for loading, unloading and reinforcement of sheet metal shears. Strictly enforce!
Ensure reasonable loading, strong reinforcement and safe loading and unloading. The loading and unloading operation shall be the responsibility of the carrier. Professional personnel carry out operations according to the requirements of plate shear manufacturer, machine characteristics and loading and unloading operation procedures.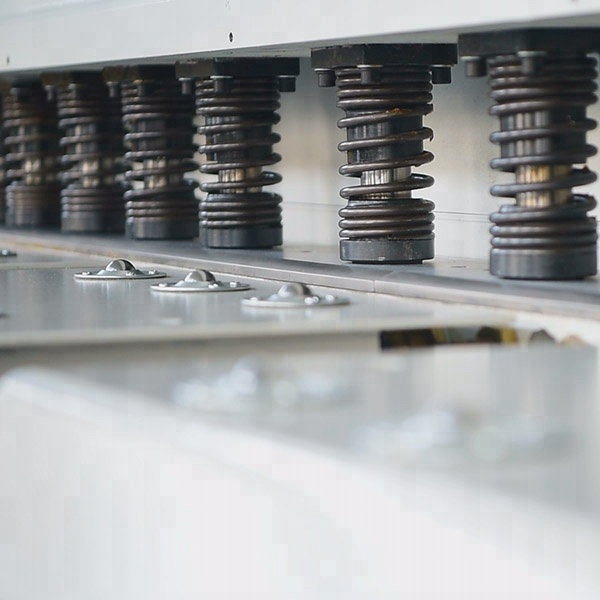 What are the preparations before sheet metal shears start working?
Preparations before plate shear starting up
Before starting the cutting machine, workers must wear good work clothes and corresponding labor protection articles.
Users shall arrange tools and materials neatly before operation.
Remove debris that interferes with equipment operation and operational activities. Check whether the safety guard of transmission part is complete and firm. Any abnormality should be dealt with in time.
Check whether the transmission part, operating handle and foot switch are normal and flexible. Add enough lubricating oil according to maintenance requirement.
Wuxi Shearchy CNC Hydraulic Plate Shear equipped with the best materials for optimal support and incredible performance ensuring a smooth production process. It provides high strength, productivity, sensitivity, and safety while lowering your production cost and improving your bottom line. Welcome to consult us with your requirements!