Brake Press Machine motor in hydraulic control system is an important part of sheet metal bending machines.
Motors in the hydraulic system
Generally, there are 3 motors in standard CNC hydraulic press brake. One is the main oil pump motor for power transmission. The second is upper fine-tuning motor to adjust the cylinder stroke. The last one is the back gauge motor used to control the rear stop mechanism.
As an important accessary of power system and control system in plate bending machine, users how to deal with its failure?
Measures to avoid brake press machine motor failures
For motors that have not been used for a long time, it is necessary to check and renew the lubricating oil of the bearing before use.
When assembling the motor, professional bending machine manufacturers will ensure that the stator and rotor are centered. Must not dislocation!
Clean equipment bearings carefully. Bearing cannot have any impurities. What's more, it is necessary to ensure clean when filling lubricating oil.
Before mounting the bearings equipment, please check all the bearings carefully first.
Keep the motor clean. Ensure the ventilation of the motor. Equipped with corresponding air cooling device. There should be no scaling on the cooling equipment, and the blades should be intact and able to operate normally.
Prevent mixing of various lubricating oils.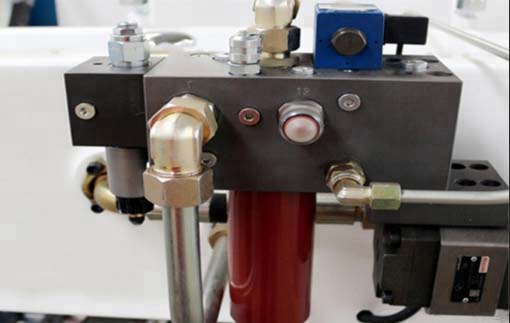 CNC metal bending machine has electricity, why can't the motor start?
There are two main reasons.
First of all, the joint pipe is clogged with dirt. In the down stroke, the high pressure produced by the oil pump can wash away these dirty materials and produce an effective downward force on press brakes. In the up stroke, plate bending machine is reset by the spring of itself. The force is too small to break up the blockage, so it cannot be restored to its original position.
Secondly, there is a reason for the bending cylinder spring fracture, no upward force.
Shearchy CNC hydraulic brake press machine uses DELEM System from Holland, hydraulic valve assembly and imported servo motor with low maintenance. Main electronic elements are all Schneider. If you are in need of sheet metal bending equipment, please contact us with your inquires at once!