The standardization 4-Roll Plate Bending Machine is the guarantee of reliability. It is very important to standardize the production or renovation of hydraulic rolling machines.
What Standard does Plate Bending Rolls Conform?
Model of Shearchy Four-roll Plate Rolling Machines
The upper roll device mainly composed of main oil cylinder, upper roll bearing seat, upper roll, double row self-aligning bearing, etc.
Then, upper roll is an important part of steel metal roll. The journal at both ends of the upper roll adopts the rolling bearing of the ultra wide double row self-aligning roller series mill.
Because use the self-aligning roller bearing. It is conducive to the inclination of the main roller and easy to roll the cone.
Standardization is the guarantee of reliability
Firstly, everyone engaged in the production and processing of cnc machine tools put the reliability first. WUXI SHEARCHY produce 4-roll plate bending machine all strictly according to the standard.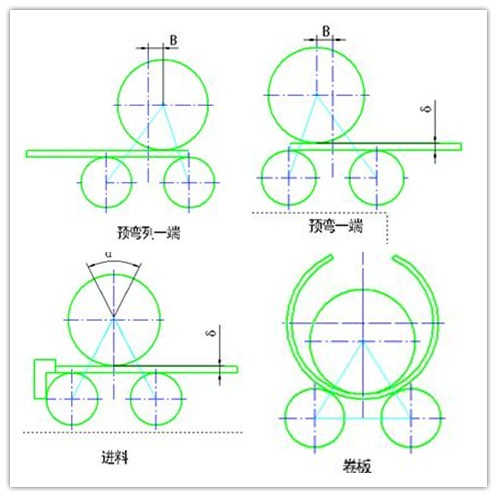 Voltage and current
There are many related actions in the mechanical part of metal plate rollers, especially numerical control equipment. So, CNC plate rolling machinery use the high voltage and high current. If we don't think carefully about the protection and safety mechanism, it will lead to disaster.
If you want to know more about CNC metal sheet bending roller safety problems, please click here: Prevent Plate Bending Rolls Safety Accident!
Operator issues
Customers not allowed to change the rollingmachine. The ability of workers to eliminate faults or realize functions does not mean that they have the ability to repair or transform bendingroll tools. Must also be familiar with the industry's relevant national standards, especially for personnel and property safety content is clear and strictly implemented.
Effectively reduce maintenance costs
Time cost is the most important part of roller machinetool repair cost. The downtime loss of 4-roll plate bending machine is usually over 100 dollars per hour. What's more, large sheet metal rollers cost thousands of dollars an hour.
According to the requirements, complete, accurate and true technical data and correct maintenance records are the important guarantee to quickly find faults and shorten maintenance time. Due to experience and standard thinking, carry out maintenance and maintenance clearly and skillfully.