What CNC press brake price is suitable? Should I request more discount? These factories offer me similar price, should I choose this brand or another? There are so many press brake suppliers in China, customers always confused about what price perfectly match with the machine quality. This article will introduce different press brake brands and their price ranking.
The CNC press brake is to use the equipped mold (general or special mold) to bend the metal sheet in the cold state into workpieces with various geometric cross-sectional shapes. It is a sheet metal forming machine designed for cold-rolled sheet metal processing. It is widely used in sheet metal bending processing in automobiles, aircraft manufacturing, light industry, shipbuilding, containers, elevators, railway vehicles and other industries. There are more than 600 press brake factories in China, and even more trading companies, and this article will discuss the most famous brands and divide them into 3 levels based on their quality and price.
Top CNC Press Brake Price Ranking Level
The top brands listed below has good machine quality, excellent after-sales service, and the price is higher than other China brands. Although there are differences in prices, they are all within the same price range. The brands are ranked in no particular order, and customers can choose according to their preferences.
YAWEI CNC Press Brake Machine Price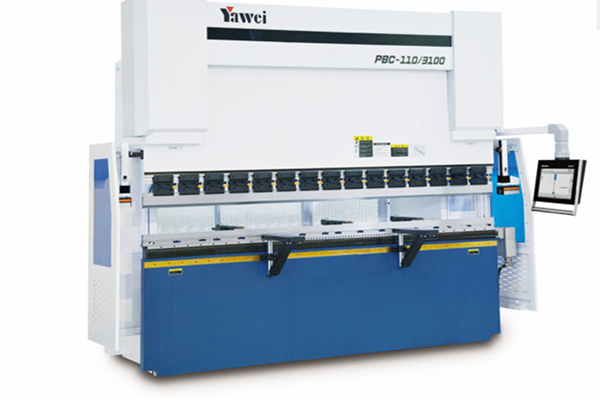 Yawei listed on the SME board of Shenzhen Stock Exchange in 2011, and it provides metal forming machine tools, laser processing equipment, industrial robots, automated production lines, and factory management software for well-known enterprises in major industries such as automobiles, transportation, aviation, sheet metal, electric power, elevators, and home appliances.
Yawei is one of the most famous China CNC press brake factories with good machine quality. However, when customer inquiry the machine, they need to be careful that there are lots of counterfeit brands in the market, please check price with the true Yawei brand.
SHENCHONG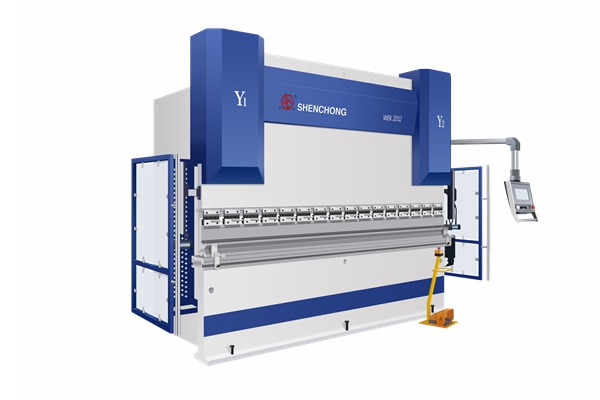 Wuxi Shenchong Forging Machine Tool Co., Ltd. was established in 2002, specializing in the production of hydraulic CNC press brake, servo hybrid press brake, robotic press brake, plate shearing machines, plate rolling machines and other sheet metal processing machinery. Now, Shenchong invests a lot in automation robot cell, and has many intelligent production lines cases in the market.
In 2004, SHENCHONG established the international trading department to promote the products to the international market, and sells thousands of CNC press brake globally. SHENCHONG is famous in China market, but it devotes in OEM service in international market, and does not invest a lot in advertising. SHENCHONG press brake has excellent quality, fast after-sales service, and price is also acceptable among these top brands.
YSD
YSD mainly produces CNC hydraulic press brake machine, CNC shearing machine, CNC turret punch, laser cutting machine, CNC cold heading machine, uncoiled shearing machine, precision forging machine, rib cold bending machine, high-energy screw press, automatic cold heading machine, uncoiled leveling line, large straight seam tube forming equipment and mine-use portable rescue cabins, etc. 11 categories of metal processing and forming equipment with more than 200 specifications.
YSD is an old brand in China and is also very famous in southeast Asia market. YSD has excellent machine quality but the machine appearance is a little bit old fashion. Since the factory is based far from the seaport, YSD FOB price is higher than other brands.
ACCURPESSS China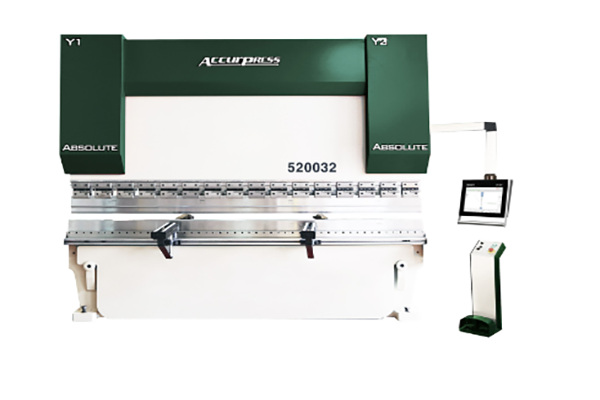 Accurpress China and Accurpress in North America are not the same company. In 2004, Accurpress China established a wholly-owned factory in Taicang, Suzhou, and started mass production of high-quality CNC press brake machines and shearing machines in China. After years of continuous development, Accurpress has achieved great success in China market, with products all over the place. In 2008, Accurpress again made a decisive decision to invest a new factory in Taicang Shaxi Development Zone. The new factory was completed and put into operation in the first half of 2009.
Accurpress China is has the highest price level even in the top ranking. Compared with other top brands in China, Accurpress China is the brand that only focus on China market and seldom has international trading experience.
Second Price Ranking Level
The following factories are located in Nantong or Ma'anshan, China, and belong to the brands with lower quality and price. They all spend a lot of money on advertising and marketing, and they are all brands that customers can always search for on Google. CNC press brake price from these brands is about 15% lower than the top brands in China.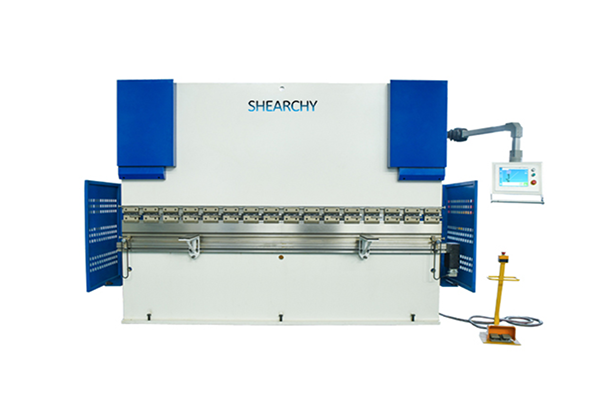 ADH
AHD's leading products: hydraulic press brake, plate shearing machine, punching machine, plate rolling machine, more than 100 varieties in six categories. ADH produces more NC press brake than CNC press brake. ADH press brake price is obvious lower than top brands in China, and it sells lots of machines to developing countries.
Nowadays, ADH is investing a lot in advising, customers can find its website on google all the time.
YANGLI Hydraulic CNC Press Brake
Yangli is a very famous brand, but it is listed in second level because its lower press brake quality. Although it produces press brake machines, Yangli is more devotes in producing press machine. Yangli has sold thousands of NC press brake in both China and global market, and it is a reliable press brake brand in second price level.
ZYMT
ZYMT has similar brand positioning as ADH but it is more famous in southeast Asia market. CNC press brake price and quality of ADH, Yangli, ZYMT are similar, so customers can choose machines based on machine appearance.
ACCURL
ACCURL is different from above second level brands. ACCURL brand design copied from the idea of ACCURPESSS, and so ACCURL is not accepted by customers in China market. Accurl spends lots of money on advising and marketing to promote its brand in global market, and so its cnc press brake price is similar or even higher than top brands mentioned in this article, but it actually does not have matched machine quality and service.
THIRD LEVEL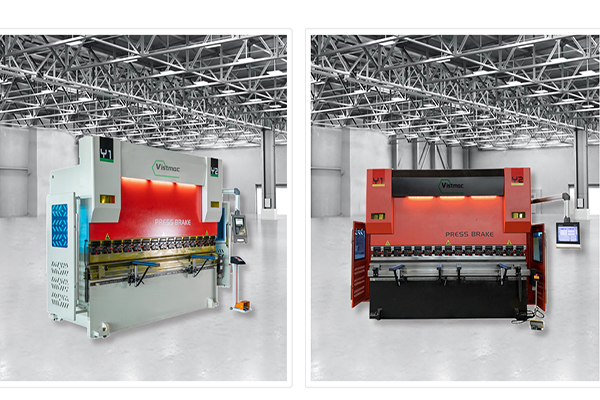 There are hundreds of small press brake factories and workshops based in Nantong or Maanshan, and these press brake manufacturers even share the workers so their price are very low and have poor quality. Also, there are many trading companies introduced themselves as a cnc press brake factory online, such as VISTMAC and SMART CNC (they are the same trading company). These press brake suppliers use machine photos from other companies and can offer customers any level price based on customers' different budget, and so customers need to spend time to do company background research carefully before purchasing machines.